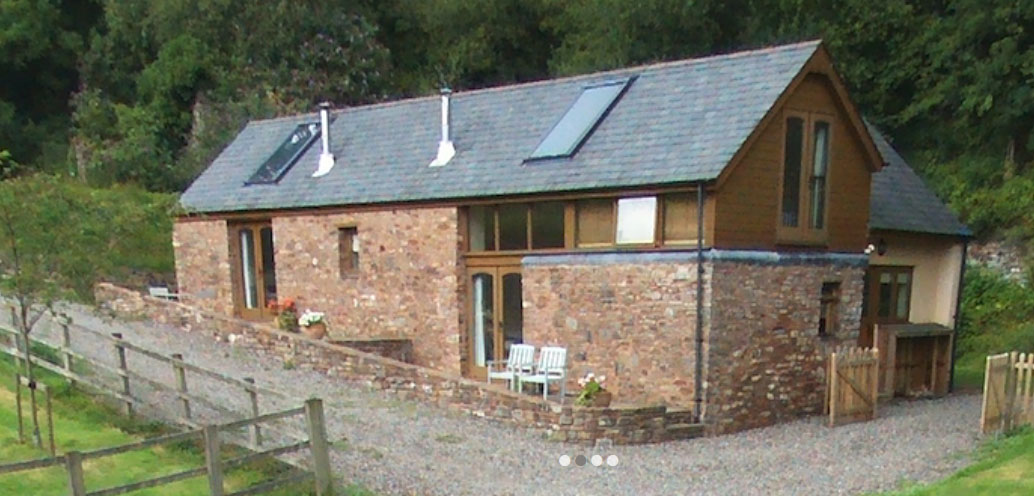 The Websitemen are delighted to begin our working relationship with Wonham Oak Holidays! Wonham Oak provide a couple of eco friendly high spec holiday lodges – All heat is provided either by solar or wood fired boilers – nestled on the edge of Exmoor in mid/North Devon, they offer peace and tranquillity away from the hustle and bustle of everyday life. Not only that but you can take your woofer too!
Run by husband and wife, James and Erica Lowden, you will be spoiled in your location with the beautiful scenery and seclusion that the wonderful setting has to offer – If dog walking isn't for you, do not fear, there is an abundance of other activities and places of interest to visit in and around Exmoor as listed on their website to name but a few.
Wonham Oak offer dog friendly holidays in Exmoor, Devon so you're right on the spot when it comes to taking your pet out for a wander. There are plenty of trails to walk on Exmoor; you dont' even have to go that far – you can step out of your front door, pull your boots on and go for your walk – they have 24 acres for you to use anyway!
Why not get in contact with Wonham Oak and find out how you can.