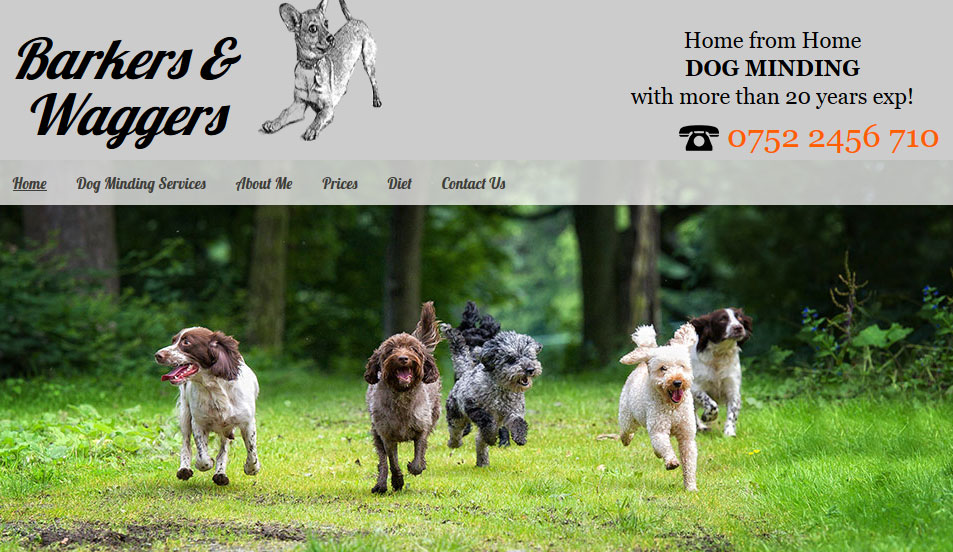 Professional dog minder!
For those of you who are canine lovers and need to take a holiday or go away without the worry of putting your dog in kennels, look no further; a professional dog sitter and dog minder service is available based in Hertfordshire but also covering the home counties!
Our client, 'Barkers and Waggers' approached The Websitemen for search engine optimisation work which we are happily providing.
Why not treat your dog to a personal service rather than putting him or her in kennels? We would!